Selling your life insurance policy through a Viatical Settlement is a big decision for you and your loved ones. Apex helps you plan for what's next, regardless of the circumstances.
What is a viatical settlement?
A viatical settlement is an arrangement in which a person who is terminally or chronically ill sells their life insurance policy to a third party for a lump sum cash.
How does a viatical settlement work?
Through the sale of one's life insurance policy, the policy holder will receive a lump sum cash payment to use as they wish.
The new owner will assume responsibility for paying the monthly premiums and will receive the death benefit upon the insured's passing.
A viatical settlement can help alleviate the burden and stress that medical bills or any other type of debt can impose. Or is can provide funds for other priorities, giving you the chance to enjoy quality time with your loved ones.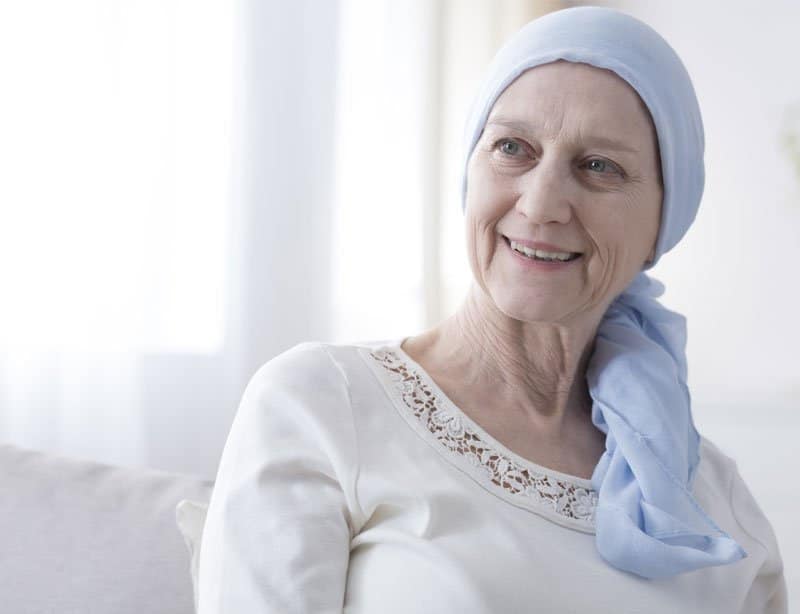 Before we go into detail, here are some key terms in order to better
understand viatical settlements as a whole:
A type of life settlement designed exclusively for insureds who are terminally or chronically ill.
The amount payed to the policyowner if they voluntarily cancel or surrender their policy.
The stated dollar value of the life insurance policy. This amount usually equals the policy's death benefit.
The amount of money that will be paid to the beneficiary (or beneficiaries) upon the death of the insured person.
Our policy guides will help you be well-informed and walk you through the settlement process. Feel free to contact us for a customized experience.
Who qualifies for a viatical settlement?
The main purpose of a viatical settlement is to provide financial relief to a person who's struggling with very specific health circumstances. Because of this, the primary requirement is that the insured is terminally or chronically ill. This will need to be supported by medical records.
The policy needs to be at least two years old, and have a face value of at least $100,000. The health condition, its stage, policy insurance premiums, and other variables, can also be taken into consideration to define if a person is eligible.

Understanding your health status
Is when a patient has a condition that cannot be cured or treated and their life expectancy is considered to be less than 24 months. This term is commonly used for progressive diseases such as cancer or advanced heart disease.
Refers to someone who is afflicted by a condition that keeps the person from performing two or more activities of daily living (ADL). It usually also describes people who require supervision to protect themselves from threats to health and safety.
Pros and cons of a Viatical Settlement
Before making any big decisions, it's always important to have a complete understanding of the pros and cons. Always remember that our friendly Policy Guides are happy to further explain transaction details and help walk you through any of your questions.
– If qualified, you will receive an immediate lump-sum cash payment that will be greater than the surrender value of the policy.
– Premium payments will no longer be required from the policy owner.
– The payout can be used however you desire without any restrictions. Whether you want to take the trip of your dreams or pay for medical bills, the decision will be entirely up to you.
– While viatical settlements have proven to be a beneficial transaction for a policyholder, it is important to first understand if your policy contract includes features such as an Accelerated Death Benefit.
– Proceeds from the sale could impact eligibility for Medicaid.
– The beneficiary of the policy will change to the new owner.
Considerations before opting for a viatical
settlement
Although it can be a relief for terminally or chronically ill people, a viatical settlement does have features to consider before making a decision.
Taxes on a viatical settlement
In most cases, a viatical settlement for the terminally ill is viewed as an advance of the policy death benefit, and proceeds are not taxable. In addition to IRS guidance, it is important that sellers understand their state's taxation regulation. It is advisable to consult with a professional tax advisor.
It's always important to be aware of all the possible costs a viatical settlement transaction can represent. Most states require disclosure of all commissions and fees, but it's important to double check for undisclosed fees before a sale is closed.
If you have outstanding debt, the proceeds from the sale of your policy may be subject to the claims of creditors. Be sure to discuss this with your financial institution to better understand if your payout could be compromised.
How is the payout for a viatical settlement determined?
There are three main factors that will be considered when etermining how much a viatical settlement will pay out:
Similar to when the policy was originally issued, the insured's health will be underwritten. However, a settlement company utilizes medical records which are reviewed by underwriters and actuaries to understand the insured's current health.
Settlement companies request an in-force illustration to review future policy costs. Companies use sophisticated mathematical modeling that allows the settlement company project multiple pricing and risk scenarios to determine policy value.
Different policy types have different features which may impact valuation. A term policy may have many years remaining while another may be annually renewable with increasing premiums.
How long can a viatical settlement process take?
A viatical settlement process is similar to a life settlement process. The steps are straightforward:
Based on the information provided, you can have a good idea if a viatical settlement is an option for you. Learn if you qualify now using our viatical settlements calculator.
Make an informed decision:
Do thorough research on all the possibilities around selling your life insurance policy. Discuss any questions you may have with one of our friendly Policy Guides to help you determine next steps.
You will need to submit some information for qualification, basic medical records, and relevant life insurance policy information available. They will be reviewed and verified.
Once all paperwork has been processed, it's time to review the offer you'll get for your policy. Now it's just a matter of accepting this offer, signing the respective documents, and submitting the final paperwork agreeing on the terms.
Once the contracting documents are received and diligence complete, it will take a few days for the life insurance company to process the request for change of ownership and beneficiary. Once confirmed, the escrow agent will wire sale proceeds.
Taxation on viatical settlements
In most cases, the proceeds of a viatical settlement are not subject to federal income tax. However, state laws vary, so it's important to make sure all research is done and all questions are asked before a final decision is made.
A viatical settlement should be tax-free when it meets these requirements: "Policyholders are terminally ill with a life expectancy of less than two years or are diagnosed with a chronic condition that prevents them from performing two activities of daily living."¹
What makes for a good viatical settlement buyer?
The best viatical settlement companies are those committed to provide a fast, transparent process.
At Apex Settlement Group we are inspired to go the extra mile to ensure our clients understand all the possible variables around viatical settlements. Our process is direct, without a middleman, and ensures that you have all the information you need before making any decisions.
We believe that our effort should be focused on offering solutions to help you and your loved ones. This is why we work with you hand in hand to provide economic relief during difficult times.
How can you be sure you're making the right decision?
The most important factor when selling your life insurance will always be knowledge. You need to be informed of everything that goes into a settlement to make the best decision for you.
You need to keep in mind:
Specific state regulations
Federal and state income tax laws
Risk of creditors claiming your proceeds
¹ In 1996, the Health Insurance Portability and Accountability Act (HIPAA) was signed into law, making viatical settlements and accelerated death benefits income tax free for chronically ill and terminally ill insureds.
Source: Planned Giving Design Center
Apex consists of an expert family of Policy Guides who offer insightful education, continuous
guidance, and direct access to life settlement capital markets. We promise you an informed,
1:1, hands-on experience that will leave you feeling in control and in the know.